A huge disaster for the environment and our planet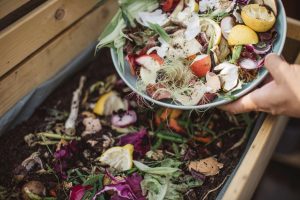 Fish is considered the food par excellence of high society, considering the high prices of selling and serving it in restaurants. However, it is also, unfortunately, the first product to end up in the garbage, causing enormous damage to the environment and our planet.
Scientists have concluded that, due to the high cost of consumption, the increased demand and the difficulty of fishing it, it is ideal to provide solutions such as aquaculture, which is also environmentally friendly.
In fact, according to the forecasts of the World Food Organization (FAO) and the World Bank, by 2030, more than 65% of fisheries products will come from aquaculture. The modern practice of aquaculture in the Mediterranean began in the 1980s, with the three decades that followed finding the industry in exceptional growth, as total production of 90,000 tonnes in 1985 jumped to 436,401 tonnes of fish and 385 tonnes of molluscs, according to FAO (2008).
Trash fish and molluscs
However, unfortunately, in restaurants, 70% of the fish portion of the fish dish is thrown away, as well as 55% of the seafood (molluscs/ mussels/crabs) portion of the dish. This was shown by a survey by the OEB.
The relevant data was recorded and presented through the "Foodprint" campaign (End Food Waste), the partnership consisting of the "Zeus" Group, the OEB, the Environment Department, the "Friends of the Earth" Organisation, the "Parponas – Sustainability" Environmental Consultants and the "Opinion and Action" Communication Consultants, and is a project co-funded by the European Union.
In these data concerning the management of food not consumed by the customer, only 6% of the businesses offer the customer a takeaway package. A 30% of businesses only give takeaway food if the customer asks for it and, finally, about one in two businesses (47%) never give the leftover food to the customer, so it would be good to ask for a takeaway pack.
Fish farming
Fish farming is a profitable practice and can be highly environmentally friendly when responsible practices are used. Innovation and awareness of best practices are important to protect the environment during its development. Of course, there are concerns about the energy and water requirements, both resources that are limited on land but are essential to the aquaculture industry. So, fish, through aquaculture or sea fishing, ideally we should buy in moderation and always calculate the quantities correctly, respecting the environment in which we live.
When fish farming is carried out responsibly, it can contribute to the livelihood of a population estimated to reach 9 billion by 2050.